The Ultimate Experience
Chic boutique hotel in Johannesburg city
The Mapungubwe Faircity Hotel is a chic urban hotel in the heart of the inner city in Johannesburg. Formerly a French bank, the building still retains the original bank vaults, which together with the contemporary African décor gives the hotel its own unique personality. The area is rich in history and culture, with theatres, art galleries and museums nearby to discover and explore.
---
Special Offers
Mapungubwe – FNB Joburg 10K Cityrun Accommodation
Calling all fitness fanatics! The FNB Joburg 10K Cityrun will soon be hitting Johannesburg's CBD and in celebration, we're offering guests discounted accommodation. Join us from 21-24 September 2019 for only R705.00 per room per night (maximum 2 people per room). Kick your weekend off with an exhilarating city run and end it off with a luxurious stay at Mapungubwe.
Read more
Mapungubwe – Conference in the City
Looking to add some urban elegance to your next conference? For only R1615.00 per person, join us in the heart of Joburg for a 24-hour conference experience, designed to suit every need of ever conference. This package is only valid from 01 April – 31 August 2019 so book soon to avoid disappointment.
Read more
Mapungubwe – Election Month Accommodation Package
May is election month and we're knocking down the price of our weekend rates for all Studio Rooms. For only R1550.00 per room for 2 nights (max 2 people), indulge in the urban-chic luxuries of Mapungubwe, while exploring the culture-rich area in which it lies.
Read more
---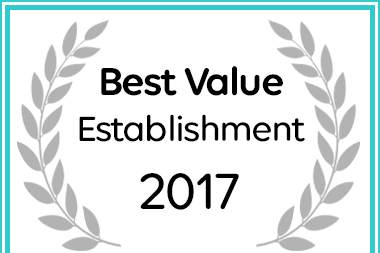 Afristay
named Mapungubwe Hotel in Johannesburg (Joburg) a Best Value Establishment.
---