The Ultimate Experience
Chic boutique hotel in Johannesburg city
The Mapungubwe Faircity Hotel is a chic urban hotel in the heart of the inner city in Johannesburg. Formerly a French bank, the building still retains the original bank vaults, which together with the contemporary African décor gives the hotel its own unique personality. The area is rich in history and culture, with theatres, art galleries and museums nearby to discover and explore.
---
Special Offers
Mapungubwe - Winter Conference Warmer
Join us for a full day conference in the months of June and July and we'll throw in a decadent hot chocolate with your tea/coffee break in the morning. For only R395.00 per person, you'll also get a sound system with one corded microphone and a data projector. Don't miss it!
Read more
Mapungubwe - Winter in the City
Why stay indoors when you can spend the weekend in the beautiful surrounds of the inner city. For only R755.00 per room, you'll feel like royalty the moment you enter the hotels doors. All our beds have cozy electric blankets to take away the harsh winter chills and with places like Mad Giant Brewery and 1 Fox (famous for its weekend market) within close proximity, the city is definitely the place to be.
Read more
---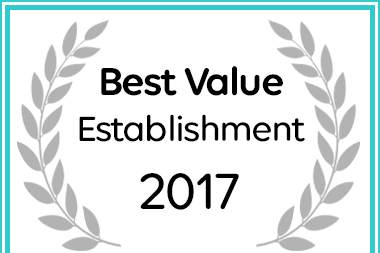 Afristay
named Mapungubwe Hotel in Johannesburg (Joburg) a Best Value Establishment.
---